3D scanning in the air, digital surveying, and mapping.
Providing solutions for UAV: 3D scanning flight, digital surveying and mapping, and a complete topographic survey services.
With high accuracy, serving cadastral work, design, leveling, planning permission, civil construction, heritage protection, etc.
Standardized platform software, easy online measurement operation.
service
Which solution are you interested in?
viet-flycam




accompanies each stage of construction work.
Surveying topography, determining project investment location
Establishing 2D, 3D maps, scale maps, development planning maps
Establishing an online topographic survey for construction engineers to initially form the project
Provide data for the authorities in the process of appraisal and approval
Objectivizing procedures for land compensation, ground estimation, and transportation system estimation
Detailed simulation images of each object for site clearance work
Conduct measurement and analysis quickly and accurately right on the online platform
The 3D model describes the specific geographical features of the project
Monitor construction progress, compare and report the actual status of the project
Share data for partners, customers, simple data extraction
Huge data storage about the process of project formation, construction and construction, support for communication, sales
The investor determines the actual project progress and compares it with the proposed plan
Resources for the entire project are professionally arranged, easily searchable, and have unlimited storage
Features granting access rights, increasing the prestige of the project, investor, or contractor
service
Advantages of the solution package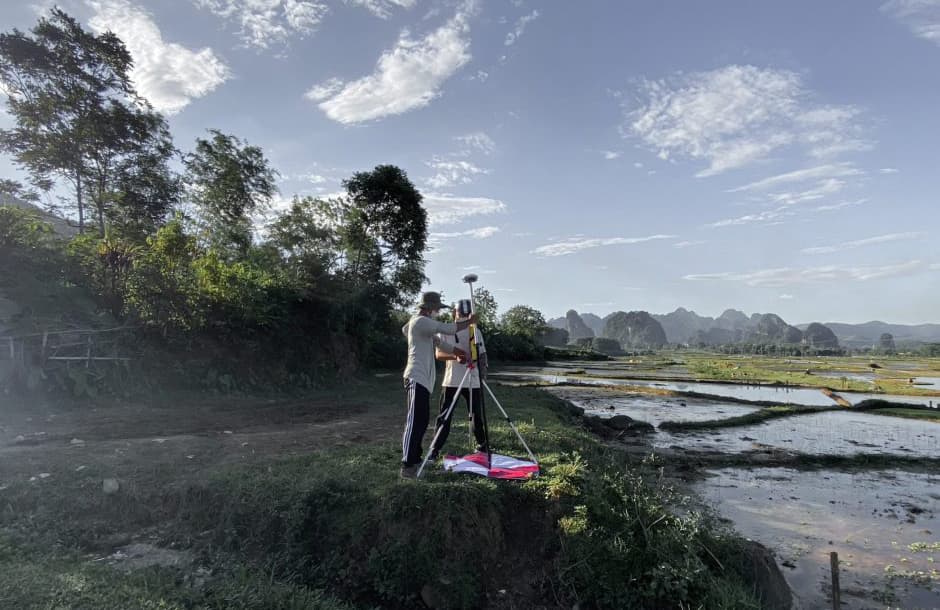 Collect a lot of survey data with high accuracy: using drones can collect thousands of measurements expressed in many different formats. Built-in GPS RTK devices ensure geospatial accuracy of up to 3 cm
Mapping inaccessible areas: Each aerial mapping drone can take off and fly almost anywhere, unrestricted by hard-to-reach, steep areas. Unsafe standing or rough terrain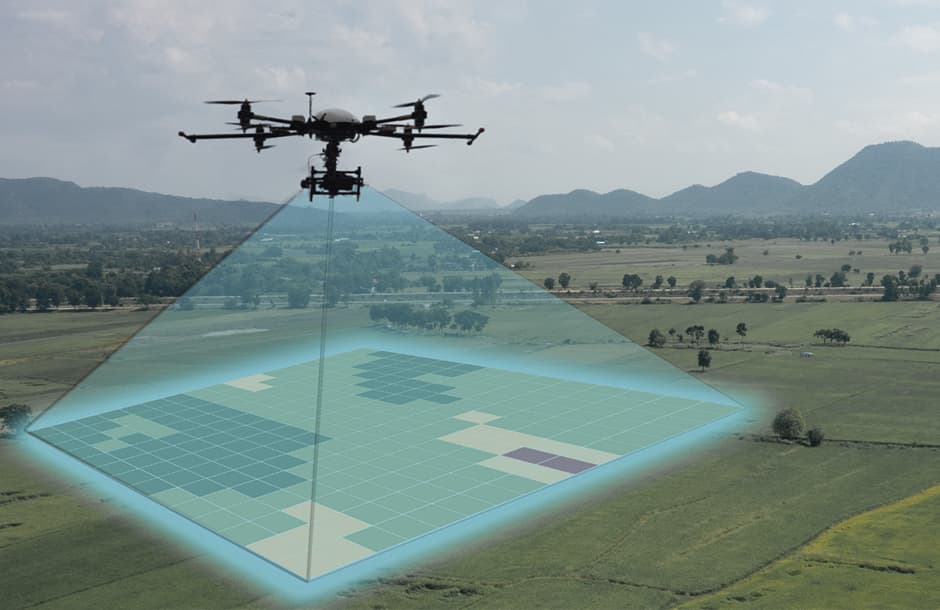 Drones deliver incredible performance, speeding up implementation five times faster than ground-based methods and requiring less manpower by automatically collecting and analyzing data
Automate data processing and storage: Just drag and drop survey data into the multi-platform management system. The system automatically creates 2D and 3D maps, VR360 images, etc
Access survey data, track status and progress anytime, anywhere with cross-platform management software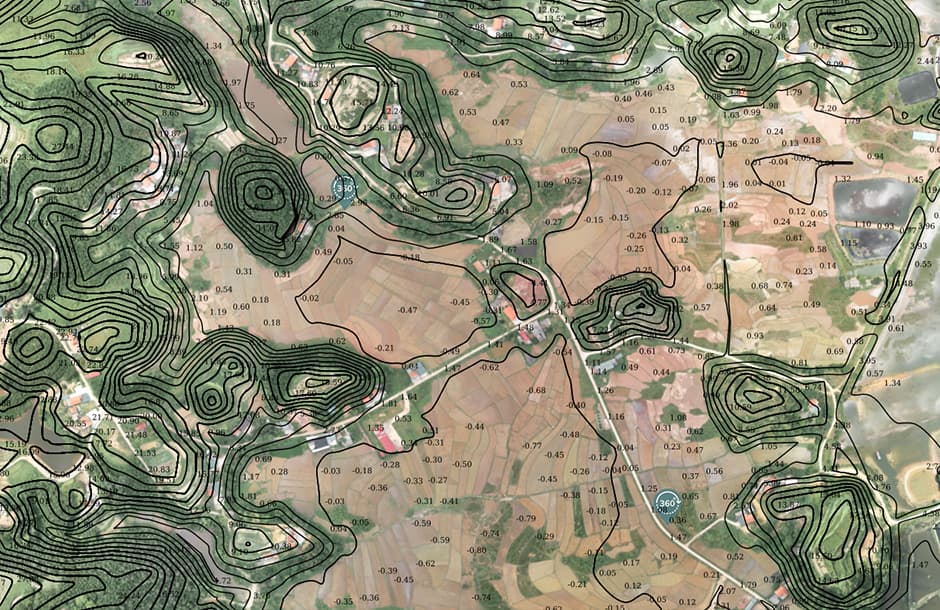 Saving human resources and time, reducing the cost of conducting surveys and topographic surveys by 50%
An aircraft scanning and measuring system are used, ensuring 4K and 6K image elements are modern and durable. DJI Matrice 600Pro, DJI Phantom 4 Pro RTK, and DJI Matrice 300 RTK are all examples of RTK drones. Equipment for recording and capturing VR360: DJI Mavic Pro 2, Sony A7R4, Insta 360 Pro 2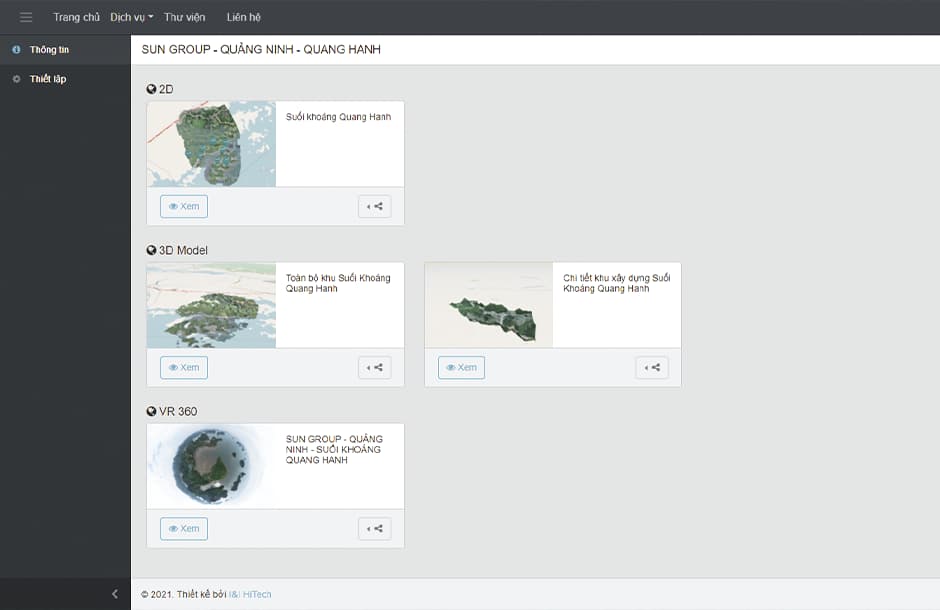 Data is automatically stored and updated to allow correlation comparison between surveys and project measurements
Smart technology connects variety product types to give customers diverse visual perspectives, not just monotonous technical drawings
Decentralized access by category, absolute security, and unlimited collaboration without additional fees.
service
Cases where solutions should be selected when

DIGITAL DISTRIBUTION
Comprehensive solution package, diversified services. Optimization of three factors Time-Accuracy-Cost
Absolute security and decentralized access to information
Periodical visual images of each scan to help evaluate construction efficiency and check for errors
The largest and only online map data storage and display system ever deployed in Vietnam.
Highly experienced, professional, and enthusiastic human resources team. The most advanced and high-quality scanning aircraft systems were available.
Easy to perform a reading, drawing, and calculation operations. Assist non-professional customers in quickly mastering
Copyright © 2022 Vietflycam by I&I Hitech. All Rights Reserved.